With over 30 years of experience, Brenbrooke Homes offers extensive knowledge in creating the Canadian dream in the housing market. We offer exceptional community and custom developments with each design tailored to the heritage of the neighborhood. All of our projects have been carefully designed, and specifically tailored, to compliment the historical heritage and natural beauty of each unique community we build in. With elaborate and spacious floor plans and above standard finishes, your new home will boast charisma, taste, and style!
At Brenbrooke Homes we are committed to building homes that you can be proud of. Our dedicated team is here to assist you during every stage of the building and design process. From construction to decorating, we're committed to delivering exceptional customer service while creating a home that will last forever!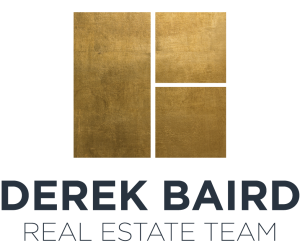 The Derek Baird Real Estate Team is a dynamic and accomplished group with a wealth of experience in the real estate industry. With a successful track record spanning numerous years, the team has established itself as a reliable and innovative force in the realm of real estate development and sales.
Led by the visionary Derek Baird, the journey began with a passion for building and a commitment to excellence. With a strong foundation in working with various builders over the years, the team's expertise covers the entire spectrum of real estate, from initial land acquisitions to the meticulous process of developing land and ultimately selling new homes.
What sets the Derek Baird Real Estate Team apart is their comprehensive understanding of the real estate industry, gained through hands-on involvement in each phase of the development process. From scouting promising parcels of land to coordinating with architects and contractors, their extensive experience ensures that every project is approached with an unparalleled level of knowledge and insight.
With a focus on precision, innovation, and customer satisfaction, the Derek Baird Real Estate Team has consistently delivered exceptional results. Their dedication to creating thriving communities and crafting homes that reflect the unique needs and desires of modern homeowners is evident in every project they undertake.
Clients can trust that when working with the Derek Baird Real Estate Team, they are partnering with professionals who are dedicated to turning visions into reality. The team's deep-rooted connections within the industry, coupled with their commitment to staying current with market trends, enable them to make informed decisions that maximize value and success for their clients.